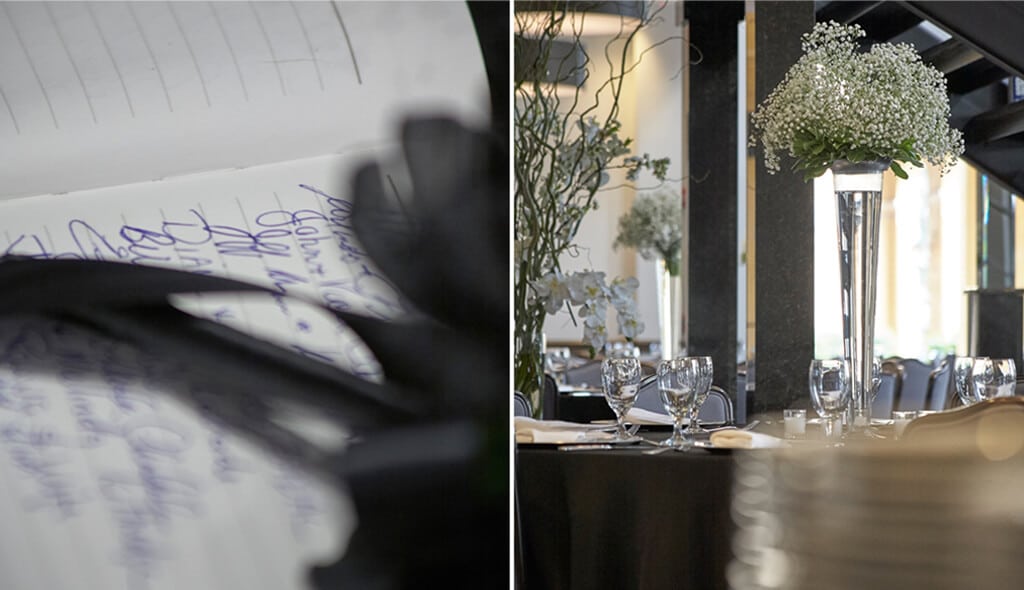 If there's one thing that sets Promenade on the River apart from the typical banquet hall, it's quality. Holding your event here is truly like inviting guests to your own home … if your home happens to be a luxurious, exquisitely crafted mansion. The brainchild of three European partners — an architect, a builder and a developer — it was designed and built to the highest standards in every detail.
These three partners are also family, and that's another thing that makes Promenade on the River uniquely special. It all began when they wanted a venue for their own event that offered the warm, welcoming atmosphere they remembered from gatherings back home…and couldn't find it. So they decided to create it. No impersonal corporate management for these owners; they make sure that every guest is treated like family.
The third big difference between Promenade on the River and other banquet venues is choice. First, there's a choice of settings. Traditional Mediterranean charm on the outside, with covered patios, tent-ready lawns and exquisite gardens running to the river. Or state-of-the-art modern glam on the inside, with two levels of party space in polished glass, steel and stone.
Then, there's a choice of providers. Where most venues require you to use their planners, designers, catering, and so forth, here you're welcome to bring any provider you choose (with just two exceptions: valet and beverage service). It's yet another way that Promenade on the River lets you have the event of your dreams.